TradeTech Solutions' Partners & Sponsors
TradeTech Solutions Ltd. is proud to be working with the following companies to bring you the services to help you deal with the opportunities, and threats, brought by constant changes in technology and business conditions. Together, we provide you the means to mitigate the threats and optimise the growth opportunities brought by these changes.
Partner & Sponsor:

Kompass B2B data solutions will help you find your next customer, attract new business leads, connect with prospects and engage with your target audience.
Partners
In alphabetical order:
Tackle tax compliance in 2022 - Join Avalara's 30,000+ customers across 95 countries.

With CargoLedger you can digitally transform the supply chain using blockchain.

Continuous cybersecurity. The simplest way to protect your business.

World leaders in Autonomous Cyber AI

A financial services company, specialising in international cash management solutions
including cross-border payments, FX risk management and business lending.

First Report provides Credit Reports from over 200 countries. A major feature of their service is their Monitor Alert service. This service means that for as little as 40 pence p.a. per monitored company they provide not only a Credit Report but also an email service immediately advising you of any adverse change to a company's credit status. Given the volatile nature of the economy, for this price, why wouldn't you subscribe?

FreightCover provides secure, instant and high quality cargo cover for goods owners and logistics providers that ship both domestically and globally, at incredibly competitive premiums.
The free and easy way for you to research and find finance for your business.

Export Documentation Made Easy. Streamline your workflows and reduce compliance risk, empowering you and your team to focus on growing your business.

Select The Product Or Service You Want.
Build A Relationship In The Kopiki Marketplace.
Meet The Right Person To Do Business With.

Kudocs manages your company so you can run your business.

We use the latest on-line tools and advanced data science to streamline the client-lawyer experience. This means we can handle your legal case faster and also cheaper, 50% the cost of comparable legal advice on the high street.

MirWare srl: https://www.mirware.com
Providing fintech solutions to the financial community – TradeTech Solutions' representative in Italy and provider of the ProExporters Solution.
Fast, reliable, high-quality linguistic services.

Quotezone's quote comparison system is pretty clever! It takes the hassle out of filling in the same information time and again on numerous insurance websites then writing down the prices and comparing them hours later when you have visited all the sites you can find.

Our reference data consultants.

The Reference Data Exchange Ltd.
Our data processing and management consultants.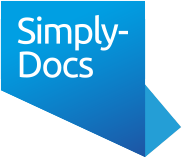 Provides an extensive portfolio of editable document and contract templates that will enable you to protect your business and keep up with your legal and compliance requirements.
---