FreightCover provides secure, instant and high quality cargo cover for goods owners and logistics providers that ship both domestically and globally, at incredibly competitive premiums.
To get an instant quote start here: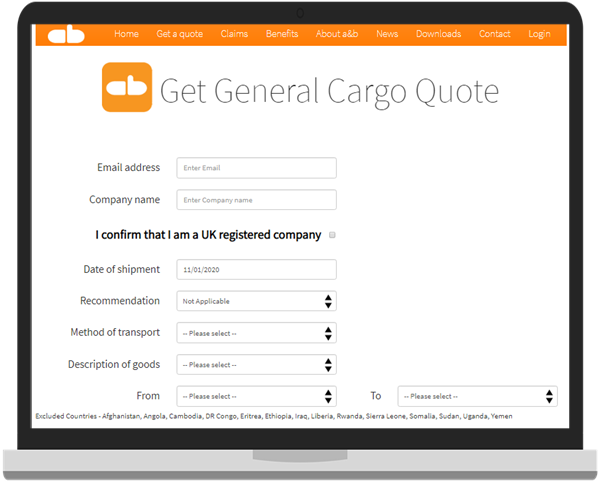 How it works: 3 simple steps to peace-of-mind:
Complete our 60-second quote form* to instantly generate a premium.
Read and confirm suitability agreement and terms.
Complete payment and download your policy documents.
*The information you will be asked to confirm:
Email Address
Company Name (and that this is a UK registered company)
Date of shipment
Method of transport
Description of goods
Where goods are to be picked up
Where goods are to be delivered*
Value of shipment (Minimum £250 - Maximum £500,000)
* Excluded Countries - Afghanistan, Angola, Cuba, Eritrea, Ethiopia, Iran, Iraq, Kyrgyzstan, Liberia, Myanmar, Nigeria, North Korea, Rwanda, Sierra Leone, Somalia, Sudan, Syria, Tajikistan, Turkmenistan, Uzbekistan, Zimbabwe.
---